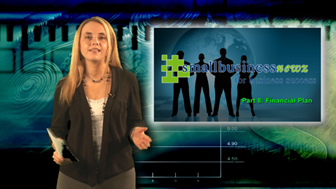 Part 8: Business Plan - Financial Plan
Continuing in our Business Plan series, today's segment covers the Financial Plan section. This section comes second to the last because it uses data from the other sections.
Thursday, April 23, 2009


Google Base is one more tool from Google that can help you get the most out of your marketing efforts. If you sell products online, this is not only a good way to get your product listed in a product search engine, but it has added benefits for visibility as well. Share your Google Base tips.

I've discussed in the past why you should not overlook other Google search engines when looking to rank well. I did not talk about Google Base though. As Ryan Frank points out, getting listed in Google Base means getting listed in:

- the Google OneBox
- Google Product Search
- Organic search results
- Google Maps
- Google Image Search, etc.

Frank also talks about a number of strategies for optimizing Google Base data feeds like:

- doing keyword research
- automating data feeds
- using consistent product IDs
- using correct product categories
- including relevant information
- targeting countries, etc.


Another article at SEOmoz talks about some major ranking factors for Google Base like

- Title
- Price
- Description
- Data-stuffing
- Fresh data, and
- Positive reviews

Both articles should be studied by those looking to get the most out of their Google Base/Product Search efforts. Have more tips for using Google Base? Share them.