The Premier Event for Search Engine
Marketing & Optimization - Register Now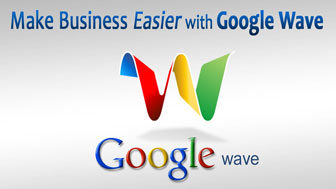 Make Business Easier with Google Wave

In May, Google announced a product that will play a large role in the future of business. The new toolset is called Google Wave and is a communications model that was developed by same brothers who are responsible for Google Maps. Google Wave is a collaboration tool that combines email, instant messaging, social media, and more. Reporter Abby Johnson discusses its specific features and explains how it will help businesses moving forward.
Recent Videos:

Starting a Business with as Little Risk as Possible
Most everyone enjoys a good adventure occasionally because of the excitement and small danger aspects associated with it.



Who Said Relationship Marketing Was Out Of Style?
Although some reports indicate that the recession is over or near being over, both businesses and consumers continue to face ...



Writing Targeted Ad Copy
If you were advertising to yourself, how would you get your own attention? We've all purchased mailing lists in marketing efforts to try to target a specific demographic.



Thursday, July 09, 2009


This week, SmallBusinessNewz published article about how employers are controlling employee morale. We looked at results from a survey conducted by HR firm TriNet. What do you do to keep morale high? Tell us.

To recap, let's look at some of the findings from that again:



- 75 percent of small business leaders said employee morale has held steady or improved in the second quarter

- The largest group of respondents (41 percent) believed that employee morale in their companies has remained unchanged from a year ago

- 34 percent think employee morale has improved

- 24 percent said it declined

36 percent say company culture and reputation is the biggest contributor to employee morale

- 23 percent say work/life balance

- 22.3 percent say job security

- only 4 percent believe morale is affected by advancement opportunities

- 5 percent by benefits

- and 9 percent by compensation




The Premier Event for Search Engine
Marketing & Optimization - Register Now


The folks at Grasshopper, a company that specializes in communication for small businesses, saw the article, and highlighted some things they do to keep morale high. We don't often do company profiles, but they shared some interesting ideas that I think are worth looking at.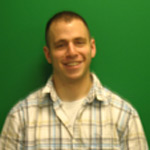 "Here at Grasshopper we are actually paying our employees MORE in a down economy," says Grasshopper's Ambassador of Buzz, Jonathan Kay. "Both through cash, benefits, culture, and environment."

"Our money, bonuses, etc. are based on our core ideologies," he says. "So while some companies have generic company values like trust, honesty, and respect, ours are a detrimental part of our day to day lives. So for instance we have quarterly reviews with our manager where we can earn additional money. We are evaluated 50% on what we do (i.e. goals) and 50% on HOW WE DO IT (i.e. how we represent our 4 core ideologies)... this is very motivating."

While Kay is the one who shared this information, he credits David Hauser and Siamak Taghaddos as being the masterminds behind executing the company's work environment perks.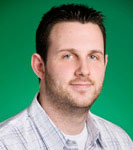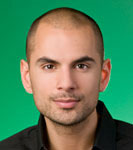 Here are some of the perks mentioned specifically by Kay:

- Our "Green Lunch Program," which was featured in the Wall St. Journal. Our company partners with DiningIn.com to have our lunch delivered every day (saves us on gas), they also pay the first $5 toward our lunch order every day (saves us $)."

- Memorial Day to Labor Day – Half Day Friday (paid), and they put on company building events on some of the half days... some examples: We had a Wine Tasting, we all went to F1 Racing, and we all went to the Driving Range.

- We have a Nintendo Wii Break Room where people can go to take a break from their desk and start fun rivalries.

- We just installed a Basketball Hoop in our parking lot, and started a 3 on 3 tournament after work!

The company is clearly promoting a fun work environment. As long as it doesn't interfere with productivity, I can't see this as a bad thing. Happy employees are likely to be more productive. There are always exceptions, but when they want to work there, there is less of a chance they will want to do things that put their jobs in jeopardy. If they're happy, they'll be more productive, and that means more revenue in the long run. That's the idea anyway.