Thursday, June 27, 2013


I'm a marketer. In marketing, our mission, if you like, is to instill desire.

You may see a product you like, but don't necessarily need. Marketing's job is to instill enough desire around that product to make you need, or want, it.

While there are several facets to marketing – including the afore-mentioned desire, as well as awareness and promotion – the ultimate goal of any marketing strategy is to increase growth of a brand.

Primarily, this growth is in lead generation and in sales. But it can also be:
Customer acquisition;
Customer value;
Customer loyalty;
Share of voice;
Competitive advantage;
Brand perception.
At its simplest, marketing is the hub that holds much of sales, service, PR and more together. And while that's part of marketing's biggest strength, it's also increasingly becoming its biggest weakness.

The Hyperbole Factor

Because marketing's role is to instill desire, often it sounds like too many marketers are loving the sound of their own voices, and the niche area that they concentrate on becomes the next big thing to save businesses.

Take a look around the social web, and see what's being said on Twitter, Facebook, LinkedIn, Google+ and blogs, just as a starting point.

Some of the choicest comments, posts, updates, etc, go a little something like this:
Why content marketing is the future of marketing;
It's time for something bigger than social media marketing;
Social influence marketing is about to change your business;
Mobile marketing is the most powerful media ever invented.
And on, and on, and on. There are literally thousands of different takes on the four highlighted above, but they all share the same malaise of hyperbole where common sense is needed instead.

And that's the biggest issue with many marketers today – everything is "the next big thing", and brands need to engage or die, or similarly worded sensationalism.

The truth of the matter, as it's always been, is that nothing is really the future of anything – it's simply the evolution of the current.

Marketing is Knowledge

Although his expertise was based in advertising, David Ogilvy nailed it when it comes to successful marketing:
Advertising people who ignore research are as dangerous as generals who ignore decodes of enemy signals.
Good marketers have always used research to base their strategies on.

When I gained my marketing degree way back in the day, it took me four years to attain. During that four years, we were taught everything about the importance of research – the data we needed, the filtering it required, the insights it gave us, and the implementation that would lead to.

That research allowed us, as marketers, to understand our consumers, or those that the brands we worked with were looking to target, from existing customers to potential ones.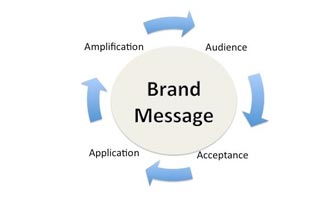 It enabled us to create targeted campaigns and content long before content marketing was even a buzzword, and track these campaigns and see what worked and what didn't.

Simply put, knowledge truly was, and remains, power. Except today, it's not.