Thursday, September 26, 2013


If you would like to attract the attention and interest of your marketplace, this post is just for you.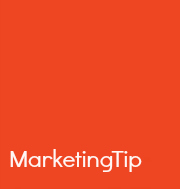 I was prompted to write this, after I shared something on my Twitter and Facebook accounts yesterday, which resulted in 2 very different reactions from people.

Here's what I shared: "Giving and receiving starts with giving. If you're not receiving enough, you're probably not giving enough".

Most people seem to have understood the point of this message. Some did not.

One message… two reactions

Those who understood the message realised it was about the power of contribution. That the best way to get value was to give value. That the best way to make a new friend, was to be a friend to someone.

Those who totally misunderstood the message, thought it was a selfish trick they could use. They saw it as a way to give something, with strings attached. They saw it as being a selfish way to gain an advantage over someone.

Them focused

The most successful businesses are contribution focused.

They deliver value and quality, which enriches the life or experience of their customers. They look for opportunities to help their marketplace. They understand that if they give enough value, they will receive enough value. So, they keep on giving and they do it happily.

Me focused

Selfish business owners really struggle with this. So, they choose to pester and pursue the marketplace with selfish demands instead.
They cold call us because they have our phone number.
They spam us because they have our email address.
They send us unwanted letters because they bought our address.
They pester us on social networks and corner us at networking events.
As business owners, we can work from a contribution mindset or a selfish mindset. We can attract people or pester people.

Whilst the answer may seem obvious, check out how many people today choose to pester you for your attention.

This is great news for you and your business

Of course, this makes it easy for you to attract the attention and interest of your marketplace, with your contribution focused approach.

In short: If you want to get more from your marketplace, give more to your marketplace.

Original Article




About the Author:
Jim Connolly has worked in marketing for 24 years and had his own successful marketing business since the mid 1990's. Jim is known worldwide for his ability to help small businesses make massively more sales and boost their profits. Although Jim now works exclusively with small businesses, he has worked with people from some of the best known companies in the world. These include; The BBC, Disney, Rothschilds, Mitsibishi, Hewlett Packard, Edelman and AWD PLC plus many more. To see how he can help your small business, visit his blog at Jim's Marketing Blog.