5 simple steps to increase your online visibility



Thursday, May 01, 2014


Building your personal brand takes a lot of hard work and dedication. One of the most difficult aspects, and yet perhaps the most important in this digital age, is increasing your online visibility.

Once you have your website and blog in place, your next step is to direct people toward them. What good are they if no one is reading? To lead people back to your website, you must first step outside your comfort zone and visit with other blogs and websites within your particular industry and niche.

Before you step out, be sure you're prepared with this list of five tips. These will help you increase your visibility online so that readers will know who you are, what you represent, and where to find you later.


1. Register with websites before you comment.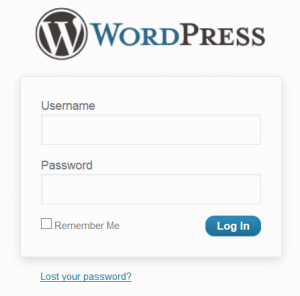 Image credit: Biznology Blog

Your blogging platform may offer a gravatar that is recognized across several different sites. WordPress and Blogger are two that provide a profile and image for heightened visibility.

If your blogging platform doesn't offer this type of identity service or you wish to comment on a blog that doesn't recognize your gravatar, make sure you register with the website. This will allow you to display your name, website address, and perhaps even email address.

If registration isn't available, at least be sure to leave as much information as the site allows. Always include your first and last name, contact information, and your website address.

In some cases, you'll also be allowed to include your industry or specialty. The more information you can include, the easier other visitors will be able to find you.


2. Use the signature feature in emails.
Don't assume people will know who the email is from by looking at the email address. In fact, the busiest people will forget by the time they finish reading the message. Always include the signature, as well as an image of either you or your company's logo. You'll also want to include links to the most important sites, such as your company website, online portfolios, and social profiles. You may need to check a box within your email client to ensure the signature is visible on replies and forwards, too.


3. Participate in niche forums every week.
If you provide useful information in a forum, you quickly become recognized as an expert in your field. Harness that power by also including relevant links within your comments that lead back to your website or blog, particularly if the topic applies to articles or blogs you've written in the past.

When you dedicate two to three days per week to seeking out niche forums, very soon you'll have appeared before many of the professionals in your field and a great many more potential customers. Just be careful not to appear spammy by contributing comments that have no bearing on the discussion as a means to include your links. I only post links to Writtent.com on rare occasions. It's not about you during online interactions.


4. Participate in user-driven websites.
Click here to continue this article

Comments




About the Author:
Apart from being a pro in business processes, Helen is a CEO and Founder of Writtent.com, a marketplace that provides content writing services to small and medium businesses. She helps small businesses grow, and she totally loves it.