4 simple truths about content marketing re-imagined
Thursday, June 26, 2014
Content marketing is still a new field, and it remains dynamic and evolving. Every day, we have access to
new statistics
, which are based on the increasingly fine and detailed data that can be collected. These all reveal the importance of content marketing to businesses, and the very management of day to day operations.
However, despite all the buzz about this topic, it's still important to keep basic principles and good sense in mind when crafting your content marketing strategy.
This article will highlight some basics to keep you current with the state of the industry.
Content is king
We have all heard this, and interpreted it in our own ways. However, as always when immersed in the daily pressure of running a business or maintaining a website, it is easy to become distracted by all the new developments and forget what is essential - the content itself. Have you lavished days of work on landing page graphics and shortchanged the text? Have you obsessively counted characters for the title of your post, and then rushed to try to produce a graceful composition fulfilling your title's promise? Have you invested seemingly endless hours poring over website analytics, while forgetting to check in on what your audience is actually saying about your webpage?
Your readers always have time for what helps them get through their day, makes their life better, improves their business, or saves them effort or money. No landing animations, graphics of pretty models, website optimizing keywords, or urgent and appealing calls to action will compensate for rushed and poorly-thought-out content.
Automating your content marketing can be dehumanizing
Oh, it is soooo tempting to automate your content distribution, isn't it? It can save time, exploit time zone differences, target readers' likeliest moment for accessing their email, and help manage frequent communications - there so many upsides. But what are the downsides?
Marketing automation distances you from your audience. It can create a vacuum between you and the people who matter most to your business, a vacuum where you are not engaging in social exchange with your readers, and receiving real-time feedback signals. Make sure you have your priorities straight - real communication must take precedence. The words "social" and "automation" are sort of incompatible, after all, and automated communications are unlikely to provide a vivid understanding of your audience's needs.
Best practices are good. Statistics on your audience are better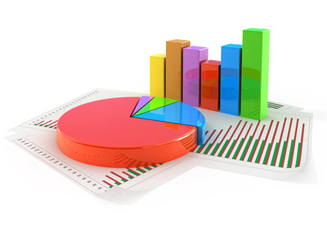 Image source
It is wonderful to know the best practices for any business, including those for a content marketing strategy. However, your audience is unique. The received wisdom of content marketing may not apply to your readers. This means that when you try to follow some best practice, and it does not work, this may be an indication that it does not fit with your audience. To avoid disappointment and wasted resources, always test your ideas on a subset of your own audiences, even if they seem illogical or improbable - who knows what will motivate reader action before you try it?
Click here
to continue this article
Comments
About the Author:
Apart from being a pro in business processes, Helen is a CEO and Founder of Writtent.com, a marketplace that provides content writing services to small and medium businesses. She helps small businesses grow, and she totally loves it.